If you have a Milltronics CNC machine with an older control, you may be able to upgrade to the state-of-the-art 9000 Control.
The ability to upgrade is dependent upon the model and age of you Milltronics CNC machine. Even if you can't upgrade to a 9000 Control, you might be able to upgrade to its predecessor: the 8200-B/W.
Download 9000 Control Upgrade PDF for more information about the advantages of the 9000 Control.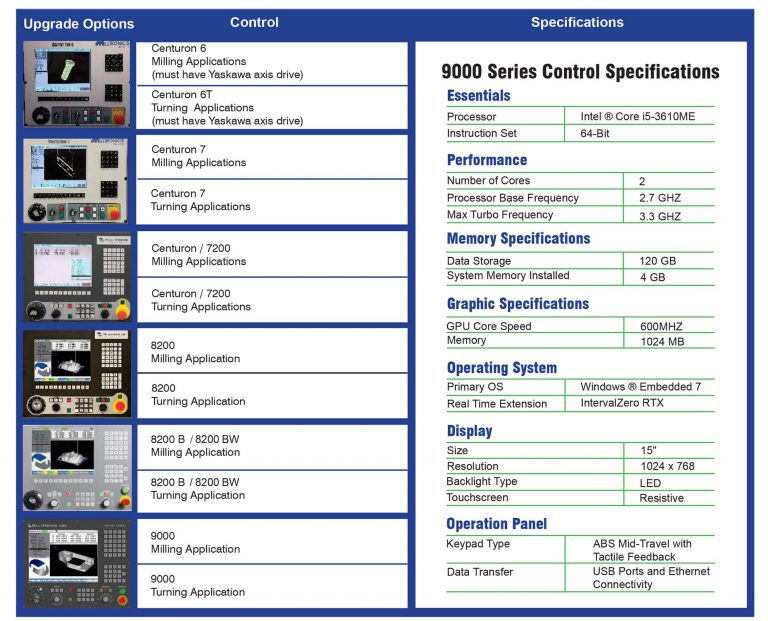 Request A Control Upgrade